Blazing Hank and the Blues Bullets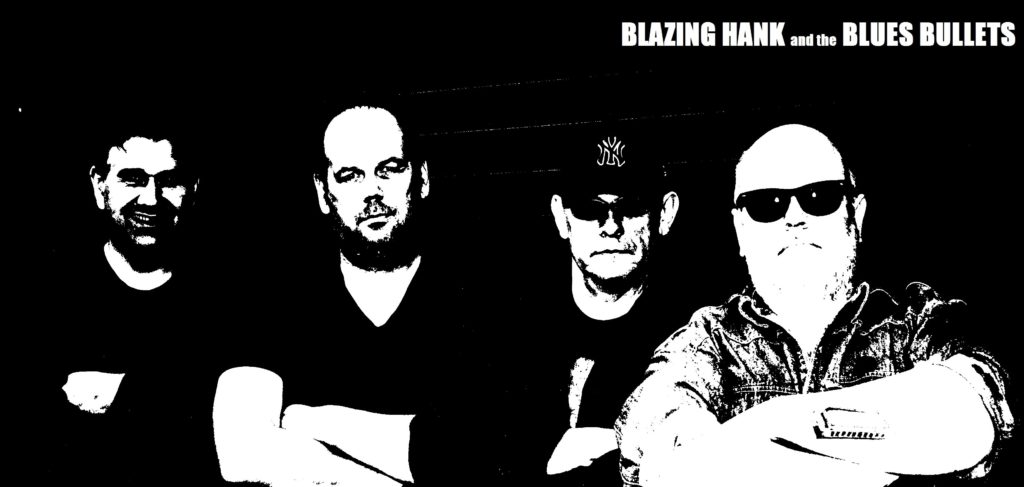 De Stichting Oldambtblues presenteert op zondag 26 februari a.s. een gezellige bluesmiddag met Blazing Hank and the Blues Bullets.
Blazing Hank, ook wel bekend als Henk van Embden timmert al ruim 30 jaar aan de weg en wil van geen wijken weten, daarom is hij in 2016 met een nieuwe bluesformatie begonnen met deze Drents/Groningse band. Zij spelen "rockin" Chicago Old School Rhythm and Blues in uptempo style. Zij hebben ook sidesteps naar andere stylen." Teasing the public a little " is vaak een bescheiden entertainment knipoog van alter ego "Blazing Hank" naar en met het publiek. Elke set en elk nummer is de overtreffende trap van de vorige en net zo lang tot het dak er af gaat, dat is hun " Bluesmission ".
De formatie bestaat uit: André Mepschen – guitar, Peter Griever – drums, Erik Walters – bassguitar en Blazing Hank – bluesharp. Samen vormen zij de nieuwe van onze blues.
Zoals we gewend zijn van onze gastheer van Grandcafé Carambole zal hij zijn uiterste best doen om deze middagen op gezellige wijze te laten verlopen met gratis hapjes uit eigen keuken. De zaal gaat open om 15:00 uur en wordt er live gespeeld van 16:00 uur tot 19:00 uur. De toegangsprijs blijft gehandhaafd op 7,50 Euro.
Verdere informatie is te vinden op de volgende websites en facebook:
www.stichtingoldambtblues.nl , www.carambole-winschoten.nl, www.blazinghankandthebluesbullets.nl