Blue Brew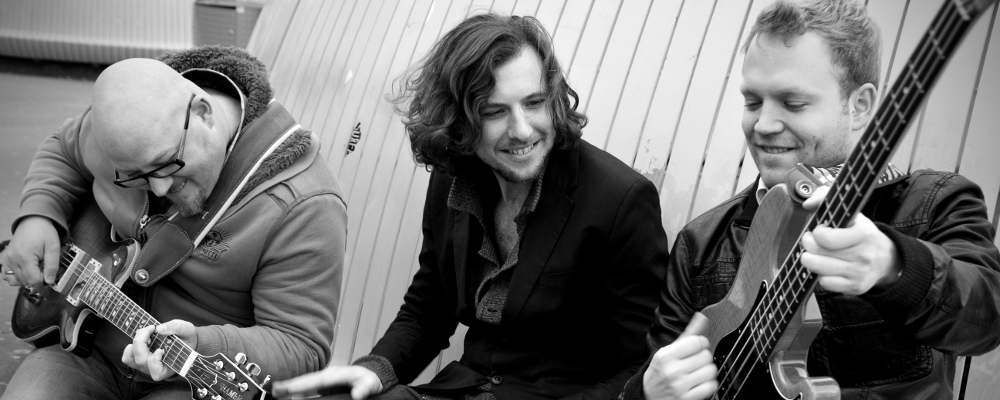 Wat gebeurt er als men een Groninger, een Drent en een Twentenaar met elkaar muziek laat maken? Juist ja, je krijgt een heel apart brouwsel, maar in dat geval wel een brouwsel met een dikke scheut Blues!!!
Lars Müller – gitaar en zang, Dennis Hemstra – bas en Peter ter Wolde – drums, deze drie muzikanten zijn van verre tot elkaar gekomen om de blues hun vorm te geven. Soms is het Funky, soms is het Jazzy, maar vooral is het BLUE BREW.
Naast het werk van bekende en onbekende grootheden in de blues hebben zij zich gefocust op veel eigen werk, zoals o.a. You make me look bad, Time to go, Hope I'm praying for, The boogie man en vele anderen.
In het nieuwe seizoen zitten vele verrassingselementen:
zo. 26 october: Hans van Lier & The Side Kicks
za. 15 november: Bluesfestival "To the Roots" met o.a. Ralph de Jongh, Jee Bee, Mac Betty en onze eigen band van de stichting 't Oldambt Bluescollectief.
zo. 28 december: de nieuwe Duits/Nederlandse band Crossroads. Zo. 29 maart, de topformatie Barrelhouse. Kortom het beloofd een muzikaal spannend seizoen te worden.
En zoals gewoonlijk opent Grandcafé Carambole haar deuren op zo. 28 sept. om 15:00 uur en wordt er livemuziek gemaakt van 16:00 uur tot 19:00 uur. De entreeprijs voor de bluesmiddagen, m.u.v. 29 maart'15, blijft gehandhaafd op 7,50 euro, waarbij onze gastheer weer zijn gratis variaties uit eigen keuken zal tonen.