Five Kings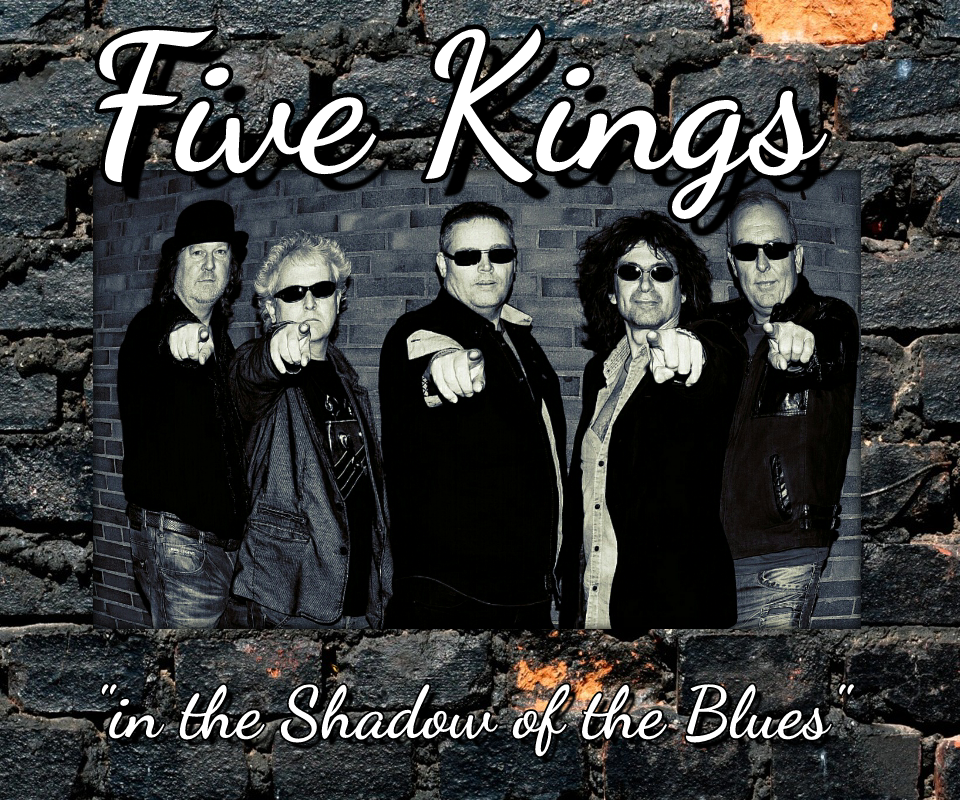 De Stichting Oldambtblues presenteert op 28 mei a.s. in Winschoten de Blues/Rock Band FIVE KINGS.
Five Kings: " In the Shadow of the Blues "
Met zo'n 250 jaar aan muziekervaring timmeren de Five Kings sinds de korte tjd van hun samenwerking flink aan de weg met een Rock Blues Show waarvan zij zich uitgeven als een " unique selling point "van formaat. Het Dagblad v/h Noorden geeft het volgende citaat weer: " De moderne blues waar Joe Bonamassa en Kenny Wayne Sheperd voor staan is eindelijk in Nederland geland ". De band Five Kings uit het Noorden van Nederland is o.a. bekend van het jaarlijks terugkerende " Still Got The Blues Festival " bij Bruinsma Stadskanaal, waar zij het podium deelden met grote namen als Julian Sas, Ralph de Jongh en Richard van Bergens Rootbag. Na ieder optreden horen we zomaar wat kreten als, ' wat een energie ', 'vernieuwend ', ' heerlijke muziek ' enz. enz. Five Kings, een band die zich onderscheidt door hun rauwe rock-blues is uiterate geschikt voor grote podia's en festival waar naast de muziek ook het showelement een belangrijke factor is geworden. Tot buiten onze landsgrens is dit reeds opgemerkt.
De bezetting bestaat uit : Vocals – Marcel K, Bas – Ebbo, Drums – Jaap, Keyboard/Hammond – Marcel M, Gitaar – Jan Marcel.
En, zoals we gewend zijn van onze gastheer van Grand Café Carambole zal hij zijn uiterste best doen om deze middagen op gezellige wijze te laten verlopen met diverse gratis hapjes uit eigen keuken. De zaal gaat open om 15:00 uur en wordt er live gespeeld van 16:00 uur tot 19:00 uur. De toegangsprijs blijft gehandhaafd op 7,50 Euro.
Verdere informatie is te vinden op de volgende websites en facebook: www.stichtingoldambtblues.nl , www.carambole-winschoten.nl, www.fivekings.nl.