Blazing Hank & The Blues Bullets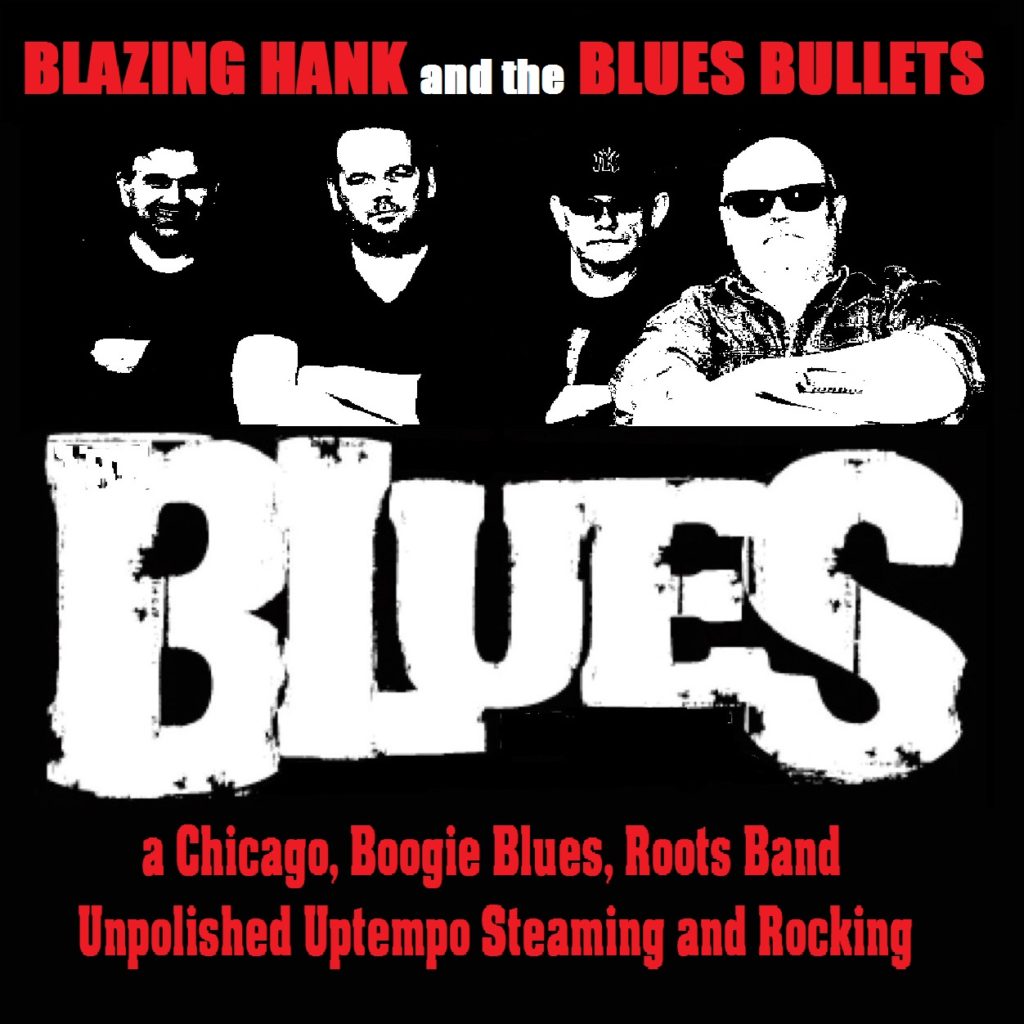 De Stichting Oldambtblues presenteert op zondag 27 oktober '19 Blazing Hank & The Blues Bullets in Grandcafé Carambole te Winschoten.
Blazing Hank is geen onbekende in de Noordelijke Regio en zij staan bekend als de band die zeer dansbare "Rockin" Chicago Old School Rhythm & Blues speelt in uptempo style. Deze Drents-Groningse 4 mans formatie heeft Assen als thuisbasis. Door hun jarenlange ervaring in de blues en bluesrock scene hebben zij inmiddels een repertoire opgebouwd wat exact aansluit bij hun passie "Teasing the public a'little". Ongepolijste en Dampende Blues, waarbij je niet stil kunt blijven zitten is waar zij voor gaan. Hun missie is dan ook om na elk optreden een nadampend podium, een zinderende kroeg en een enthousiast publiek achter te laten.
Blazing Hank ( Henk van Embden ) – Bluesharp en Vocals wordt bijgestaan door André Mepschen – guitarbullet, Peter Griever – drumbullet en Erik Walters – bassbullet.
En zoals U gewend bent zal onze Gastheer van Carambole deze middag op geheel eigen wijze verzorgen met wat hapjes uit eigen keuken. De zaal gaat open om 15:00 uur en er is muziek van 16:00 uur tot 19:00 uur. De entreeprijs voor deze middag is zoals gewoonlijk vastgesteld op 7,50 euro.
Verdere informatie is te vinden op de volgende websites en facebook: www.stichtingoldambtblues.nl , www.blazinghank.nl en
www.carambole-winschoten.nl