Dog Trail Bluesband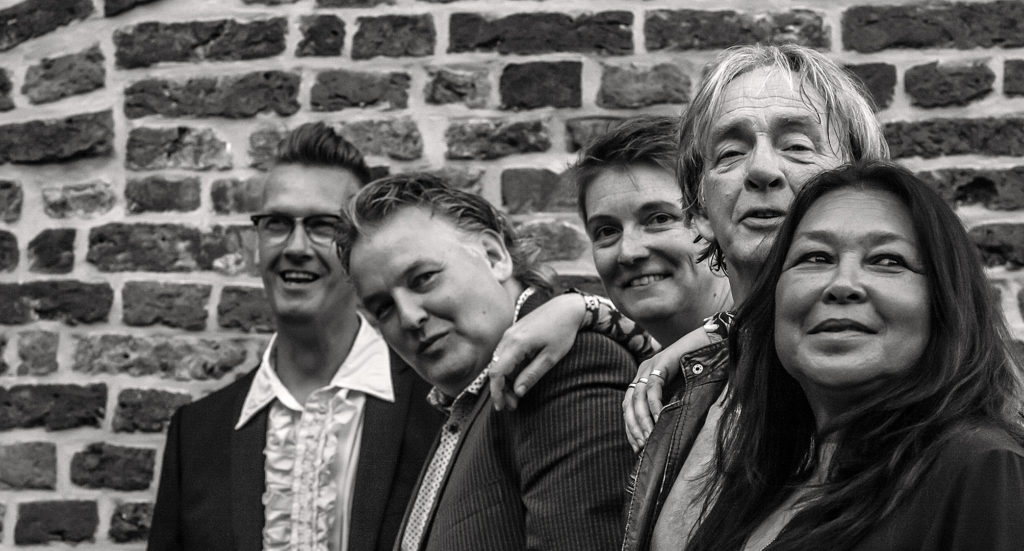 De Stichting Oldambtblues presenteert op zondag 24 februari '19 de Dog Trail Bluesband in Grandcafé Carambole te Winschoten.
De Dog Trail Bluesband is een band die een spoor nalaat. Een spoor uit de tijd dat er nog muziek werd gemaakt die wij nu als nostalgie beschouwen. De band speelt bluezy en soulvolle nummers van artiesten, zoals o.a. Betty Bibbs, Katie Webster, Etta James, Freddie King, Ko Ko Taylor en Cuby and the Blizzards. De band onderscheidt zich ook door nummers te spelen die anderen vaak links laten liggen. De Dog Trail Bluesband toont lef, brengt emotie, levert een glimlach en zorgt dat je niet stil blijft zitten en hun spoor gaat volgen.
De bezetting bestaat uit: Yvonne Coenraad – Zang, Bert Beijersbergen – Gitaar en zang, Frans Jeurink – Basgitaar, Bé Hooiveld – Drums en Liza Bordewijk – Hammond en piano.
En zoals U gewend bent zal onze Gastheer van Carambole deze middag op geheel eigen wijze verzorgen met wat hapjes uit eigen keuken. De zaal gaat open om 15:00 uur en er is muziek van 16:00 uur tot 19:00 uur. De entreeprijs voor deze middag is zoals gewoonlijk vastgesteld op 7,50 euro.
Verdere informatie is te vinden op de volgende websites en facebook: www.stichtingoldambtblues.nl , www.dogtrailbluesband.nl en
www.carambole-winschoten.nl