Highway R&B Gang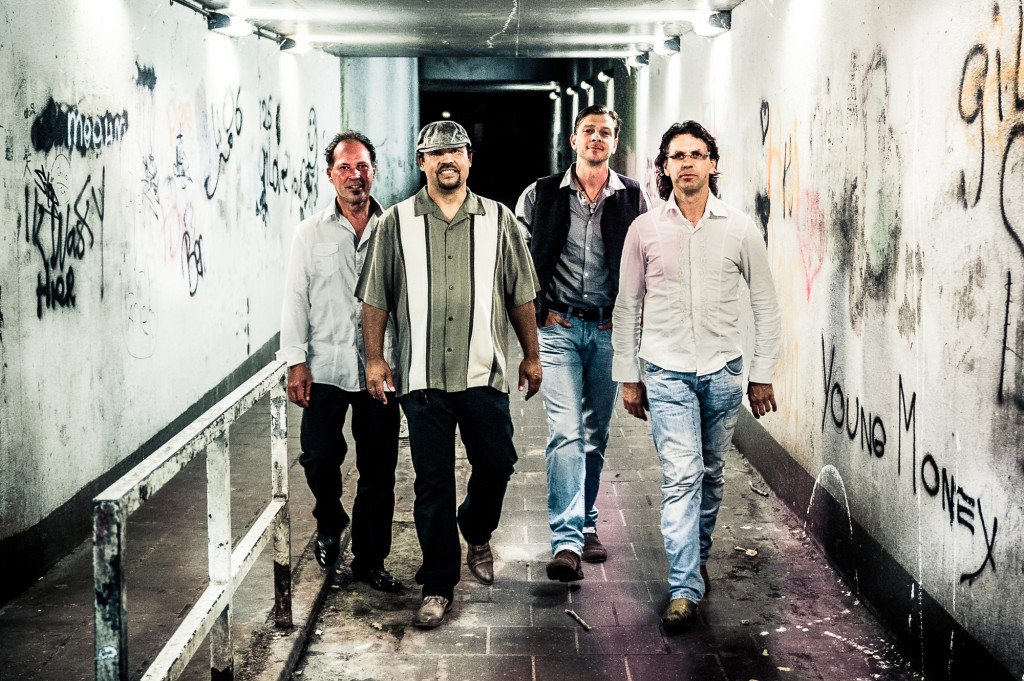 De Stichting Oldambtblues presenteert op zondag 26 april a.s. de Highway R&B Gang, een hardwerkende band zonder kapsones.
De Highway R&B Gang is een graag geziene gast in het Muziekcafé Carambole te Winschoten en in de afgelopen jaren hebben zij dan ook al eerder daar op het podium mogen staan. Op menig festival en in vele café's kom je deze 4 doorgewinterde bluesmuzikanten tegen. De stijl van de Gang laat zich merendeels typeren als Swing- en Jumpblues met een vette flirt richting de Bluesrock en de Chicagoblues. Hun inspirators zijn o.a. Muddy Waters, Kim Wilson, Kenny Wayne Sheperd, John Mayal, The Red Devils e.v.a.
Deze recht toe recht aan band spelen geen ellenlange gitaar- of orgelsolo's, maar houden van een grote afwisseling van de instrumenten en qua sound. Hun speelplezier en diversiteit in zang is kenmerkend voor de Gang waarbij zij bekend staan als " geen band van dertien in een dozijn.
De band bestaat uit:
Marco Neep; Drums en zang, Henry Neep; Basgitaar, Eric Bosma ; Gitaar en zang, en Peter Venema; Harmonica en toetsen , beloofd voor de Stichting Oldambtblues en haar muziekvrienden weer een genot van de bovenste plank te worden.
Op zo. 26 april a.s. opent Muziekcafé Carambole haar deuren om 15:00 uur en hebben we livemuziek van 16:00 uur tot 19:00 uur. Onze Gastheer verzorgt op voortreffelijke wijze de gratis hapjes , terwijl de entree blijft gehandhaafd op 7,50 Euro.
Verdere informatie is terug te vinden op:
www.highwaygang.nl