John Cornwill Bluesband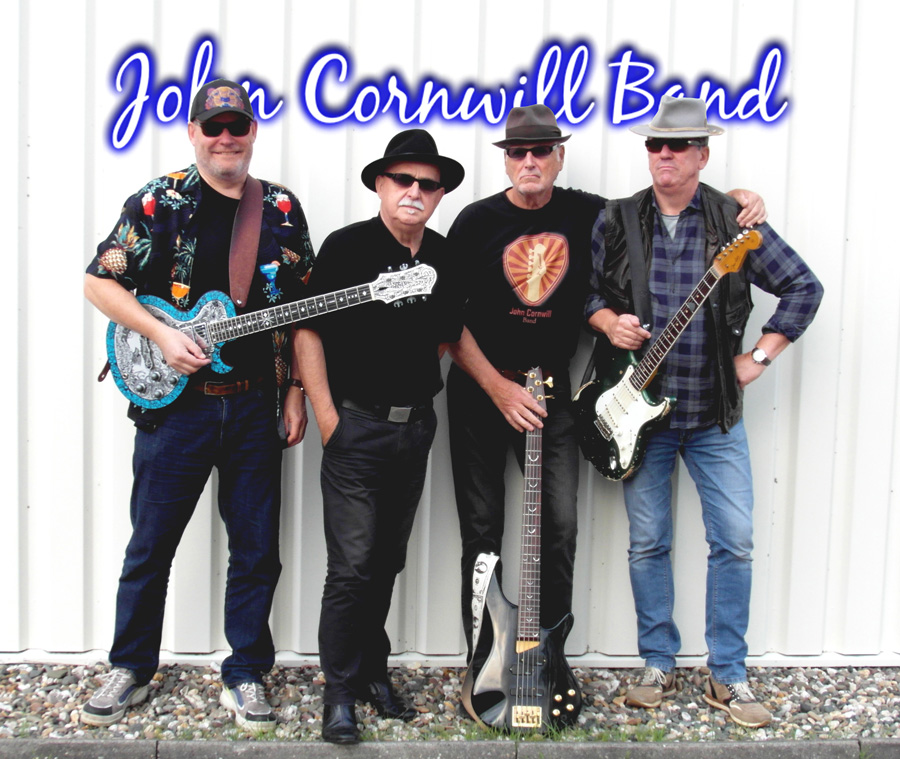 De Stichting Oldambtblues presenteert op zondag 24 nov. '19 The John Cornwill Bluesband in Grandcafé Carambole te Winschoten.
Na vele jaren met diverse bluesmuzikanten gespeeld te hebben is uiteindelijk in 2013 de huidige John Cornwill Bluesband ontstaan. Jan Wissink of te wel " Sir " John Cornwill is muzikant in hart en nieren en na vele omzwervingen verknocht aan de blues. Als trotse bezitter van een legendarische gitaarcollectie speelt en zingt " Sir " John de sterren van de hemel. Bijgestaan: op basgitaar en zang, door Lowtone John, op drums en zang door Will Hitman, en op sologitaar en zang, Johan, voor ingewijden " The Moneymaker ".
Het repertoire is onmiskenbaar een selectie van muzikale helden zoals o.a. Carlos Santana, Stevie Ray Vaughan, Joe Bonamassa en vele andere grootheden. Met vele jaren podiumervaring kunnen wij in spanning uitkijken naar wat de mannen van de John Cornwill Bluesband ons gaan brengen.
En zoals U gewend bent zal onze Gastheer van Carambole deze middag op geheel eigen = wijze verzorgen met wat hapjes uit eigen keuken. De zaal gaat open om 15:00 uur en er is muziek van 16:00 uur tot 19:00 uur. De entreeprijs voor deze middag is zoals gewoonlijk vastgesteld op 7,50 euro.
Verdere informatie is te vinden op de volgende websites en facebook:
www.stichtingoldambtblues.nl , www.johncornwill.tk en
www.carambole-winschoten.nl