The All Stars Bluesband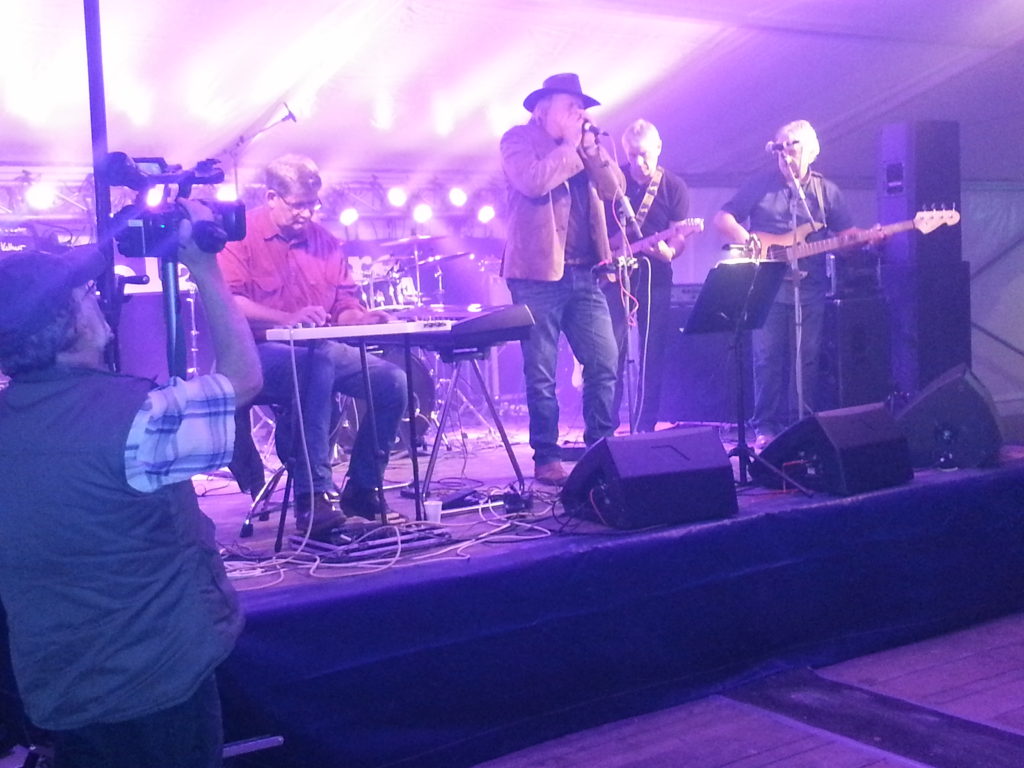 De Stichting Oldambtblues organiseert een gezellige bluesmiddag op zondag 30 oktober a.s. met de All Stars Bluesband uit Friesland.
The All Stars Bluesband is zeker geen onbekende in het Noorden van het land en de stichting is dan ook blij dat zij deze formatie naar Winschoten kan krijgen. De muzikanten beschikken over een ruime ervaring in de bluesmuziek en weten als geen ander hoe zij het publiek kunnen boeien met gemakkelijk in het gehoorliggende bluesmuziek met uitstapjes naar de jaren zestig. Het repertoire bestaat uit muziek van o.a. BB King, Eric Clapton, Steve Ray Vaughn en andere muzikale grootheden. Kortom een gezellige middag voor jong en oud, en dansen waar U van houdt.
De band bestaat uit: Mente Rosema – zang en Bluesharp, Jan Visser – piano en slidegitaar, Jan Krol – sologitaar, Ronald Ligthart – basgitaar en Sybe Krol – drums.
Op zaterdag 12 november houden we ook weer ons jaarlijkse Oldambt Bluesfestival 2016 m.m.v. The Guitaar Guy and Mr. Harmaniac, de formatie Blue Brew, het Oldambt Bluescollectief en als speciale gast, Krzyzstof Groen, winnaar van het Tellerlikkerfestival 2016.
En, zoals we gewend zijn van onze gastheer van Grand Café Carambole zal hij zijn uiterste best doen om deze middag op gezellige wijze te laten verlopen met diverse gratis hapjes uit eigen keuken. De zaal gaat open om 15:00 uur en wordt er live gespeeld van 16:00 uur tot 19:00 uur. De toegangsprijs blijft gehandhaafd op 7,50 Euro.
Verdere informatie is te vinden op de volgende websites en facebook: www.stichtingoldambtblues.nl , www.carambole-winschoten.nl, www.allstarsbluesband.nl