The Duketown Dogs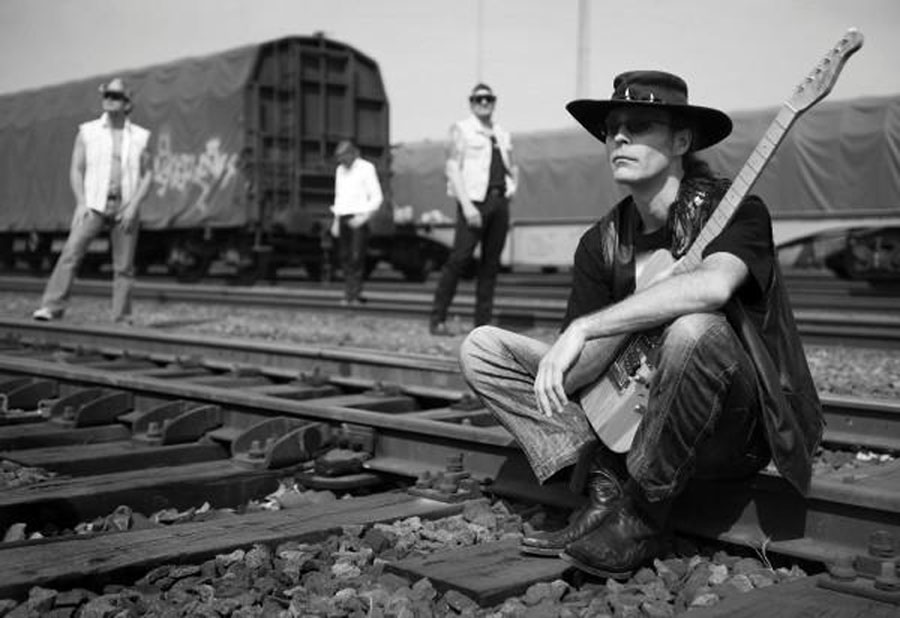 De Stichting Oldambtblues presenteert op zondag 26 januari '20 The Duketown Dogs in Grandcafé Carambole te Winschoten.
Sinds de oprichting van de Duketown Dogs in 2000 touren de Dogs onafgebroken door Nederland en speelden zij ook op podia in Duitsland, België en Spanje. Hun debuut CD " Chaising Tail " opgenomen bij de Duitse Maatschappy BSC Music werd door het blad Blues Magazine en de Dutch Blues Foundation als zeer lovend gekenmerkt.
De Duketown Dogs zijn door hun energieke uitstraling en rauwe blues een zeer geschikte festival band, zoals op festivals als Texel Blues, Verdener Jazz & Blues Tage ( D ), 't Linne Luidt ( B ), Blues aan Zee, De Koninck Blues etc. De Duketown Dogs blijven de Nederlandse podia bestoken met hun Crossover muziek misschien beter te omschrijven als een rauwe mix van Blues en Rock. Zij hadden verder de eer om support te mogen zijn van o.a. Julian Sass, Virgil and the Accelerators (UK), Jesus Volt (F), en Elles Baily (UK).
De band, bestaande uit : Ron " Duke " Gershwin – vocals, P.J. Jochems – gitaar, Peter van der Sluys – drums en Mark van Riel – Bass gaan de komende bluesmiddag voor spetterend muzikaal vuurwerk in Grandcafé Carambole zorgen.
En zoals U gewend bent zal onze Gastheer van Carambole deze middag op geheel eigen wijze verzorgen met wat hapjes uit eigen keuken. De zaal gaat open om 15:00 uur en er is muziek van 16:00 uur tot 19:00 uur. De entreeprijs voor deze middag is zoals gewoonlijk vastgesteld op 7,50 euro.
Verdere informatie is te vinden op de volgende websites en facebook: www.stichtingoldambtblues.nl , www.duketowndogs.nl en
www.carambole-winschoten.nl