The Sidekicks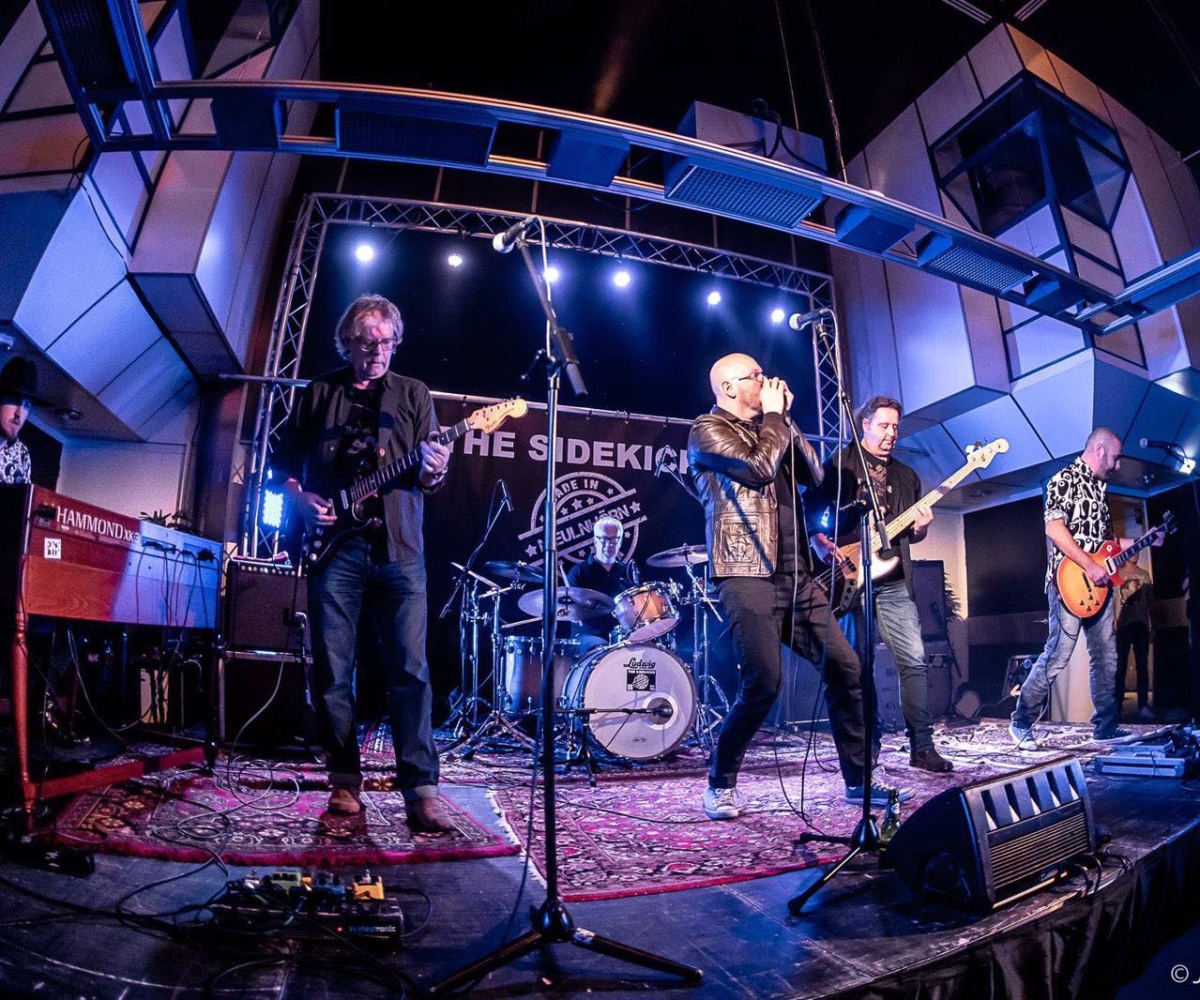 De Stichting Oldambtblues organiseert een gezellige Bluesmiddag op zondag 30 dec. '18 met de Groningse formatie THE SIDEKICKS.
Na het uitbrengen van hun laatste opgenomen CD " Texas of the North " in de Wisseloord Studio in Hilversum verscheen er een stroom van positieve recensies over de toonbank. Door het opnemen van alleen maar eigen nummers hebben The Sidekicks bewezen een eigen sound te creëren welke een geweldige aanvulling is op de hedendaagse Blues, Rock en Boogie. De songschrijvers hebben hiermee tevens een ode willen brengen aan het Noorden, met name het buurtschap "Meulnhörn". In het buurtschap bij Siddeburen staat achter de boerderij van basgitarist Fenno de Boer een keet waar de Sidekicks oefenen. Frontman Teo de Haan weet met zijn stem een eigen draai te geven aan de goed gekozen nummers. De piano van Remko Wind pingelt er zo nu en dan rockend doorheen. Peter Hummel en Bennie Timmer zorgen voor perfecte gitaar solo's zonder elkaar dwars te zitten, terwijl Wim Entzinger zoals gewoonlijk de basis vormt op de drums.
En, zoals we gewend zijn van onze gastheer van Grand Café Carambole zal hij zijn uiterste best doen om deze middag op gezellige wijze te laten verlopen met diverse gratis hapjes uit eigen keuken. De zaal gaat open om 15:00 uur en wordt er live gespeeld van 16:00 uur tot 19:00 uur. De toegangsprijs blijft gehandhaafd op 7,50 Euro.
Verdere informatie is te vinden op de volgende websites en facebook: www.stichtingoldambtblues.nl , www.carambole-winschoten.nl, www.thesidekicks.nl