"To The Roots" 2015
Op 5 september 2015 vindt de 10e editie van het Rosariumfestival "To The Roots" plaats. Dit zal gehouden worden bij het Rozenpaviljoen in Winschoten. De entree is GRATIS.
De bands die zullen optreden zijn:
Van Leewen & Friends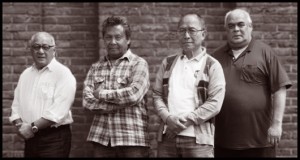 De formatie Van Leewen & Friends is in 2007 opgericht door 4 muzikale vrienden, Cor van Leewen, Adriaan van Rumpt, Albert Valentijn en Jim Robot, met een ruime ervaring in de pop, indo-rock, country en blues. Vanaf dat moment lag hun muzikale voorkeur bij de Manouche of Gipsy Jazz. Zelf noemen zij hun muziek stijl "Vintage Swing", gebaseerd op hun grote voorbeeld Django Reindhart uit de periode 1930 tot 1945.
Aanvang, 17:00 uur.
Dusty Hat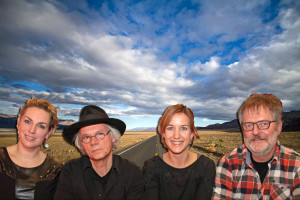 Na jarenlang met de formatie Still Going West en zijn Tribute to Neil Young rondgetoerd te hebben besloot Gerry Wolthof in 2014 om samen met Marianne van der Velde, Ilona van Veen en Hans Steneker de formatie Dusty Hat op te richten. Hun repertoire bestaat uit muziek van o.a. Gram Parsons, Emmylou Harris, The Byrds, The Band, Neil Young en Poco. Naast deze formatie speelt ieder voor zich nog in andere formaties.
Aanvang 18:15 uur.
Oldambt Bluescollectief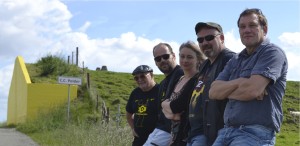 Na het oprichten van de Stichting Oldambtblues kon men er op wachten dat een nieuwe bluesformatie zou ontstaan. In 2014 besloten Brenda Venema en Herman Manders dan ook om met een nieuw initiatief te starten, nl. het Oldambt Bluescollectief. Nadat muzikanten uit verschillende bands, Peter Griever, Jan Smith en Jan Ties Toxopeus, werden geselecteerd kon de formatie hun veelzijdig bluesrepertoire gaan opbouwen.
Aanvang 19:45 uur.